Lotusland
Foreword by Marc Appleton / Photography by Lisa Romerein
"To experience Lotusland is to appreciate the idiosyncratic character of its creator. The publication of this long-awaited book is finally an opportunity to share this unique garden with a wider audience."

–Marc Appleton from the Foreword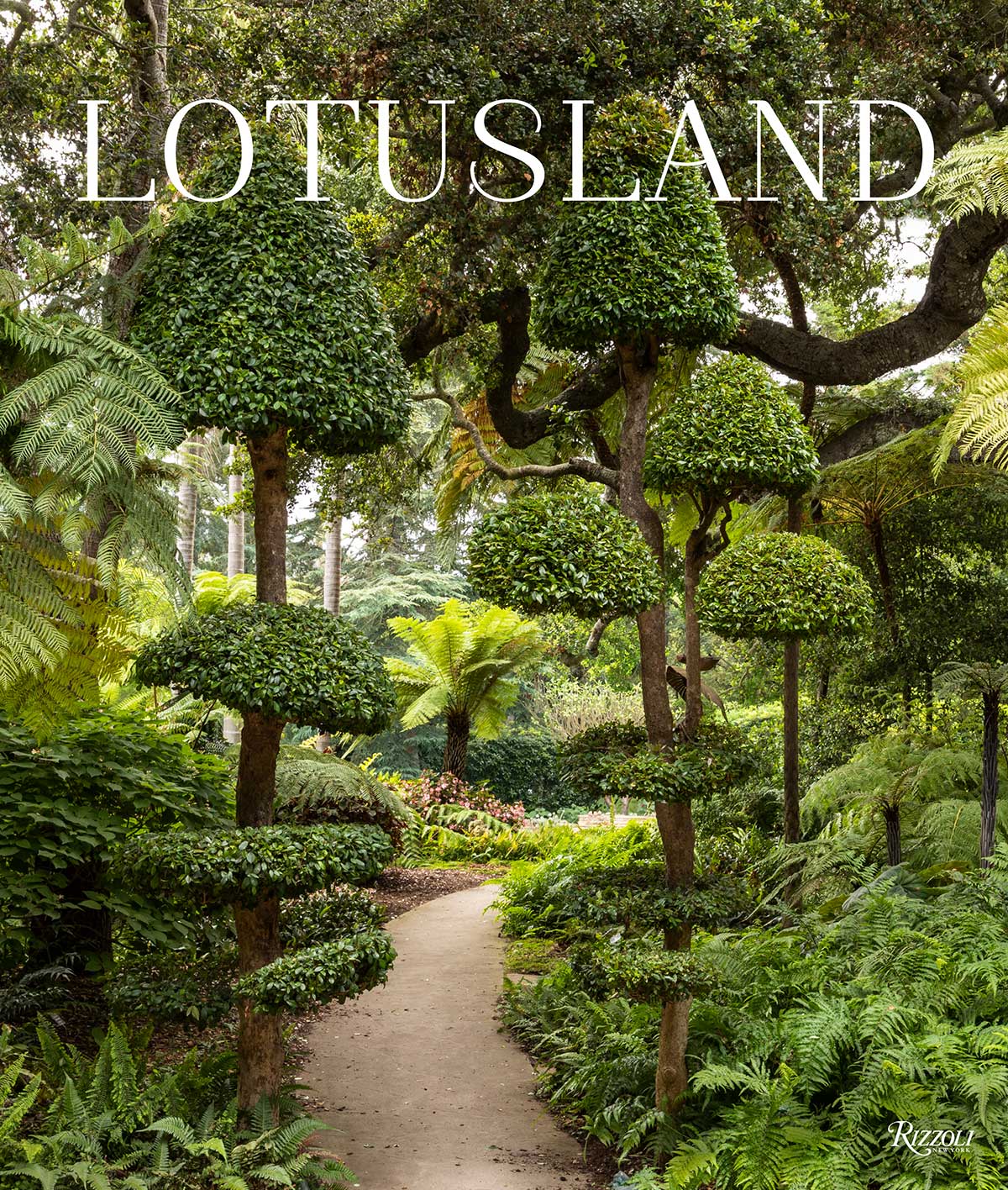 Foreword by Marc Appleton
Photography by Lisa Romerein
Hardcover / 10" x 12" / 288 pages / 200 color illustrations
$60.00 U.S. / ISBN: 978-0-8478-6989-3
LOTUSLAND is also available at these fine bookstores:
Chaucer's Books
Tecolote Book Shop
Upstairs at Piere LaFond
Called Eden by many, and listed as one of the most beautiful gardens in the world. Lotusland is magic mixed with paradise in the hills of Montecito, California.
Madame Ganna Walska, a well-known Polish opera singer and socialite, purchased the estate in 1941 and spent the next forty-three years creating an otherworldly 37-acre oasis filled with an unparalleled collection of exotic flora. Beautifully photographed by Lisa Romerein, LOTUSLAND offers a thoughtful examination of Walska's penchant for the dramatic, the unexpected, and the whimsical in garden design.
Home to more than 3,400 types of plants, including at least 35,000 individual specimens, Lotusland is recognized not just for the diversity of its collections, but for the extraordinary design sensibility informing the many one-of-a-kind individual gardens that comprise the whole.
A leader in the field of sustainable practices, Lotusland is a pioneer in organic gardening methods. The Garden is center for horticulture conservation and serves as a repository of threatened and extinct plants.
Nestled in a residential neighborhood outside of Santa Barbara that is home to the most storied estates in southern California, Lotusland is perhaps the most private public garden in the world.
ABOUT THE PHOTOGRAPHER: Lisa Romerein is a Los Angeles-based photographer and principal photographer for The House That Pinterest Built and The Art of Outdoor Living.
Media requests: please contact Nicki Clendening at nclendening@rizzoliusa.com or 646.251-1970.
For wholesale orders, please contact- Nichole Beaulieu at nbeaulieu@rizzoliusa.com.
You may also order directly through csorders@penguinrandomhouse.com
Become a Member
Membership support is vitally important to preserve and enhance this unique horticultural treasure for all to enjoy. Thank you for your support of the Garden.
Learn More